Registration

now open for the ACRC Winter Meeting December 12-13 at UCI.  
Welcome to the Advanced Casting Research Center (ACRC)
ACRC is one of the largest industry-university consortia (~ 40 members) in North America dedicated to collaborative research in metal processing and manufacturing. Our focus is metal casting and digital manufacturing. We bring fundamental understanding to existing processes, develop new methods, new alloys, and address management-technology interface issues with our industrial partners. ACRC serves the global metal processing and foundry industry as its educational and research home.
Next ACRC meeting:  December 12-13, 2023, University of California, Irvine.  We hope that you can join us.
NEMAK Hosts ACRC in Monterey, Mexico
Diran Apelian, Raquel Jaime, and Shri Shankar of ACRC along with leadership team from VJT visited NEMAK in Monterrey, Mexico on July 6 and 7, 2023. The team visited the plant and had in depth discussions about the ACRC research projects particularly those related to "liquid metallurgy", secondary Al alloy processing and sustainability. Dr. Jose Talamantes and his whole team hosted the ACRC and VJT teams with rich Mexican hospitality.  It was a most productive trip.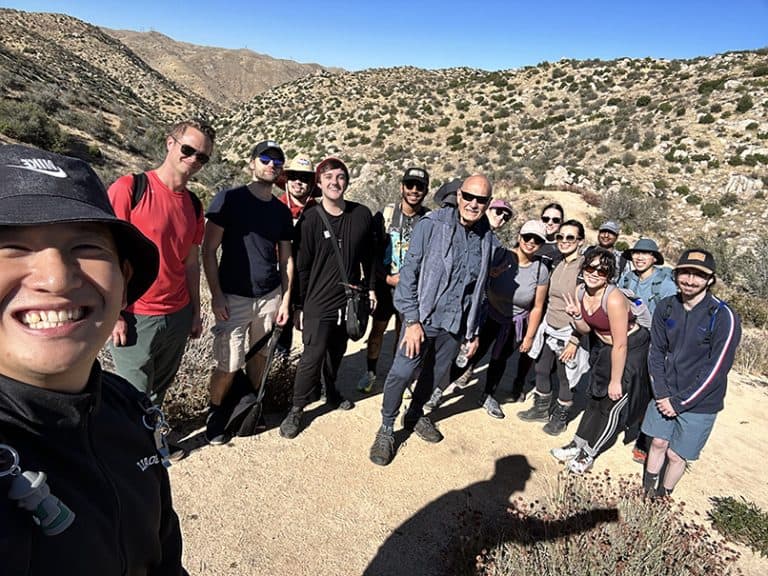 The metal processing team held a retreat at Lake Arrowhead Lake, CA over the weekend of October 14-15, 2023. There were many highlights, including cooking meals together and breaking bread over rich conversations, and a rigorous 5-mile hike during Saturday the 14th.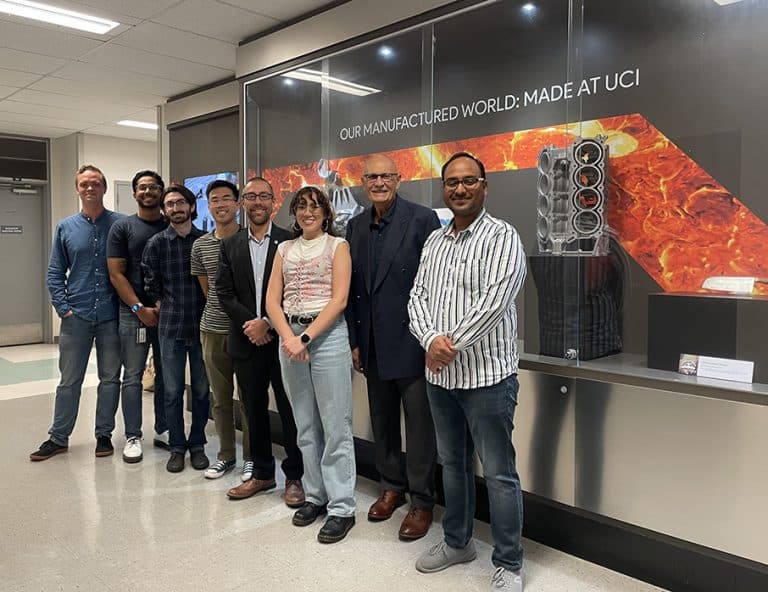 Dean Magnus Egersted, the Stacy Nicholas Dean of Engineering of the Samueli School of Engineering (UCI) visited the metal processing team and spent a morning learning about our activities, meeting the researchers, and visiting our laboratories.  The support and continuous encouragement we receive from our Dean is appreciated.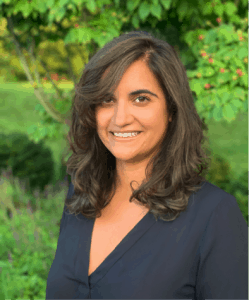 From the ACRC Board Chair:

The world of castings is evolving rapidly and the demands from industry are continuously pushing the boundaries of what was previously thought possible. It's an extremely exciting time, and ACRC is well positioned at the tip-of-the-spear by bridging the gap from the needs and requirements of industry with the facilities, faculties, and talents of some of the brightest people in academia. VJ Technologies is proud to be a member of this wonderful organization – understanding the needs of our customers as they continue to push for lighter and more complex parts is critical to the development of the QA and testing systems and processes. The ACRC research programs provide a tremendous value in understanding the growing needs of industry now and into the future.
Sonia Alreja, VJ Technologies