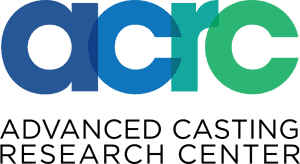 Alan Luo Elected to NAE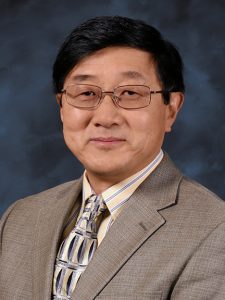 We are so pleased to share that the director of our ACRC affiliated site at Ohio State University, Prof. Alan Luo, has been elected as a Member of the National Academy of Engineering (NAE) 
for the implementation of lightweight aluminum, magnesium, and titanium materials and advanced manufacturing processes for automotive applications.

Alan is internationally recognized for his work in lightweight materials and advanced manufacturing. 
Congratulations on this outstanding achievement!
Intrepid Automation Joins ACRC
We are pleased to announce that Intrepid Automation of San Diego, CA is now a member of ACRC. Intrepid provides automated manufacturing solutions using 3D print technology. Its scalable solutions and integrated approach produce cast parts at higher-accuracy patterns – up to 10x faster than legacy SLA technologies. Intrepid also eliminates tooling costs, and enables faster industrial production of metal parts. 
Ben Wynne is the CEO and co-founder of Intrepid Automation. Prior to founding Intrepid, Ben led teams developing 3D scanning platforms, and structured, light-scanning solutions as the technical lead on key R&D projects for a Fortune 100 company in the 3D manufacturing space. He also developed key 3D technologies as CTO of a wearables business.
If you would like to learn more about Intrepid Automation, click here. 
Ben Wynne Presents "Using Additive in a Fully Integrated Approach to Investment Casting" at AM4IC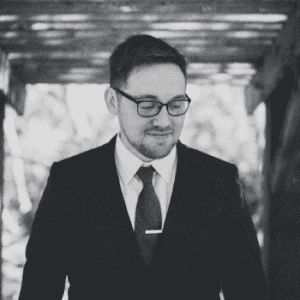 Our newest member, Ben Wynne of Intrepid Automation, will speak at AM4IC in March about the impact additive technology will have on the investment casting process. His talk will provide the framework for adopting a fully integrated approach to using digital 3D patterns: identifying where they provide the most benefit, how to optimize additive technology for high-volume production, and how foundries can integrate best practices around additive technology to reduce costs and production times. Learn more.
Olympus Scientific is Now Evident Scientific

Olympus' Scientific Solutions Division is now Evident Scientific. The new company name exemplifies its unwavering commitment to continue providing high-quality products and technical expertise. This allows customers to discover new insights and find new evidence in their areas of expertise. Evident Scientific shares with its customers a renewed focus on collaboration and responsiveness to customer concerns.
FEHRMANN Tech Group Joins ACRC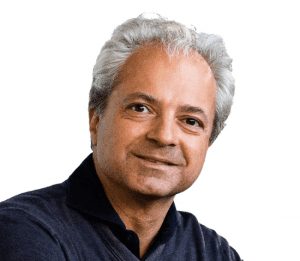 We are pleased to announce that FEHRMANN Tech Group of Hamburg, Germany has just joined ACRC as our newest member. 
Our primary contact is Henning Fehrmann, CEO (featured here). Please join us in welcoming him and his organization to our collaboration.
FEHRMANN develops and produces new, innovative materials for future technologies. Materials include high-performance aluminum alloys for 3D printing, casting and extrusion applications; high-tech windows for ships, buildings and plants; and aluminum for material development. The company prides itself on game-changing solutions.
FEHRMANN combines 50 years of high-performance aluminum development experience and a strong development ecosystem with modern corporate culture, data science and AI.
Learn more about our newest member.
Adam Kopper Earns Best Paper Distinction
At the 74th World Foundry Congress, ACRC Member – Dr. Adam Kopper of Mercury Marine – was awarded the Best Paper Award in the category of industry-related technology for his paper and presentation: "Assessing Machine Learning for Process Improvement."  The award was sponsored by Huttenes Albertus, the world's leading supplier of foundry products. Awards were based on: presentation quality, visuals, technical content, how innovative the work is, and the work's relevancy and practicality.  
The World Foundry Congress was held at BEXCO in Busan, South Korea, October 16-22, 2022.
Shrivatsav Shankar Wins Scholarship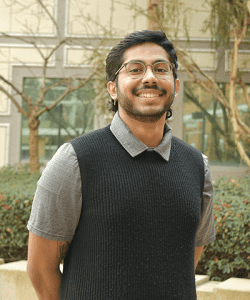 Doctoral candidate and ACRC researcher, Shrivatsav Shankar, has received the prestigious Steven J. Harmon Memorial Scholarship Award.
The award is given annually. The scholarship was established in 2005 by family members of Twin City Die Castings Company as a memorial to the company's long-time leader and president – Steven J. Harmon.
ACRC Partners with Ohio State University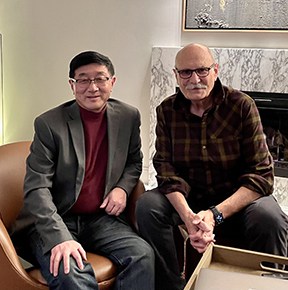 We are pleased to announce ACRC's first affiliated branch at The Ohio State University in Columbus, Ohio. This affiliation will provide members and industry with expanded research capabilities, facilities and resources, and geographic impact in metal casting and digital manufacturing.
Diran Apelian will continue to serve as director of ACRC at its headquarters on the UCI campus, along with Carl Söderhjelm, serving as associate director.  Alan Luo will serve as site director of ACRC at Ohio State. Luo is professor of Materials Science and Engineering and Integrated Systems Engineering at Ohio State. He is also the director of Ohio State's Lightweight Materials and Manufacturing Research Laboratory.
According to Luo, "This affiliation with ACRC-UCI allows us to be a one-of-its-kind center in the global foundry industry for fostering industry-academic collaboration with top-notch researchers. The state of Ohio is home to the largest number of foundries in the nation. Ohio State has an internationally renowned metal casting program and a research foundry dating back to 1968. The foundry at Ohio State University is located at the Center for Design and Manufacturing Excellence (CDME), a state-of-the-art manufacturing research and education facility on west campus. The ACRC-Ohio State affiliation will also provide us with an opportunity to bring in new members with fresh voices and ideas, as well as new additional research projects for our students and staff researchers."
---
Korean University Researchers Visit ACRC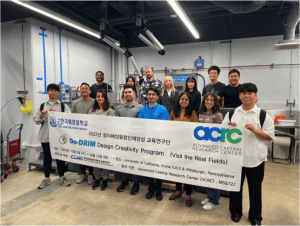 Prof. Eunkyung Lee, previously an ACRC Postdoc, is now Professor at the National Korea Maritime and Ocean University (KMOU) and heads its Metalcasting Research Laboratory. Five graduate students (Junyeop Lee, Gihoon Moon, Jaehui Bang, Minhye Kang, and Minjeong Jeon) recently visited ACRC and shared their works and research interests. 
The visit was funded by the International Education Program, a Design Creativity & International Communication program. 
Discussions are currently underway to establish a strategic relationship with UCI's ACRC and KMOU. These discussions will continue at the World Foundry Congress in Korea October 16-20, 2022.
---
Rasika Karkare Successfully Defends Dissertation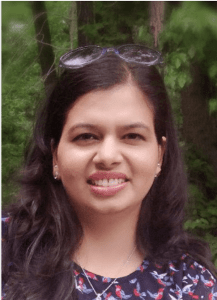 We are thrilled to announce that ACRC researcher, Rasika Karkare, has successfully defended her PhD. The title of her thesis: "Self-Supervised Deep Hadamard Autoencoders For Treating Missing Data: A Case Study In Manufacturing". Co-advisors are Prof. Randy Paffenroth of WPI and ACRC director and professor Diran Apelian of UCI.
As many of you know, Rasika has been instrumental in ACRC's Big Data work. Her research has generated much excitement and many publications. She follows in the footsteps of Aaron Birt, Ning Sun, Adam Kopper and others who have been pioneers in contributing to the nexus of data science and metal processing and manufacturing.
The ACRC research team gives thanks to the focus group that was immensely helpful in setting the direction of this project, and specifically to Dr. David Furrer of Pratt & Whitney, who chaired the focus group and was the initial proposer of the project. Join us in congratulating Dr. Rasika Karkare! 
Visit the homepage of our website, in the middle of the page, to find her thesis and manuscript.
PDF's of publications that have resulted from other ACRC projects can be seen in the member-area of our website. Here's the link. A password is required. 
---
Two New Research Projects!
Two new projects are being launched at ACRC this fall. Randy Beals, Chair Emeritus, announced the results of the Board deliberations after reviewing the 12 proposals that were submitted by members. The two projects that are being launched are: Controlled diffusion solidification (CDS) of Al alloys and extended it to steels; and the other project is addressing the fundamental physics of ultrasonic treatment of metals in the molten stage, as well as during solidification.
Experiments for both of these projects will be completed in the new ACRC facilities of which the foundry, the metal processing laboratory, the Buehler Center for metallography, the Olympus (Evident Scientific) Center for microscopy, the VJT NDE lab (CT scan), and the Arcast vacuum melting facility were showcased during tours earlier this year.
The controlled diffusion solidification process, which was initially developed by the ACRC research team of Diran Apelian and Shri Shankar a decade ago, is based on mass diffusion, rather than heat flow for solidification to occur.  It enables one to cast wrought alloys such as 7075 with a cellular non-dendritic macrostructure.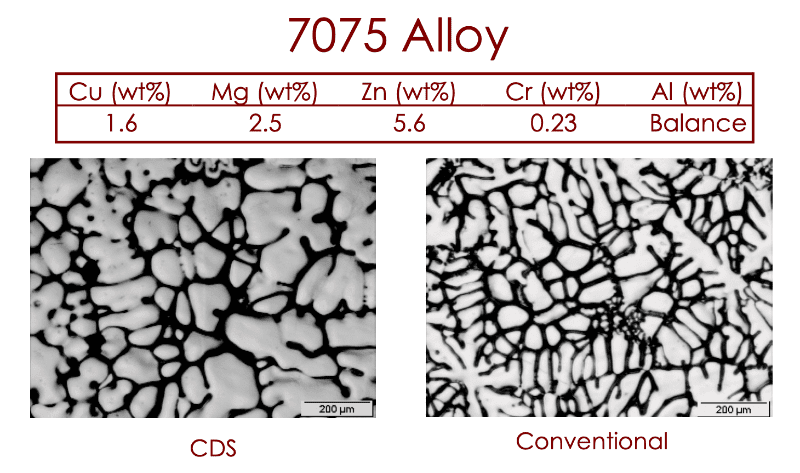 Ultrasonic energy utilized properly can be a valuable means of processing the metal in the molten state as well as during the journey from the liquid state to the final solidified state.  The fundamental physics and operating parameters for processing Al alloys will be studied both theoretically and experimentally.

---
Two New Researchers Join ACRC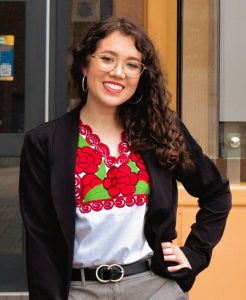 We are pleased to announce that Raquel Fierro Jaime has joined ACRC's research team. Raquel graduated from the University of California, Riverside in April with a B.S. in Materials Science & Engineering with a concentration in structural materials. She has been a part of the High-Pressure High-Temperature laboratory since 2018, working multiple research projects – including a NASA safety assessment, collaboration for a paper on high entropy alloys, and a PARC-sponsored project investigating the production of graphite through ternary alloys. Her interests in metallurgy include alloy development and microstructure optimization.
We are equally thrilled to have Sam Small join the ACRC team. Sam graduated from the University of Alabama at Birmingham in April with a B.S. in materials science and engineering. He was the president and founder of the Society of Materials Engineers there. His research experience focused on the microstructural evolution of ternary eutectic alloy systems and additive manufacturing of aluminum. He has worked as a carpenter on a construction site, a tutor on campus, and several positions in between.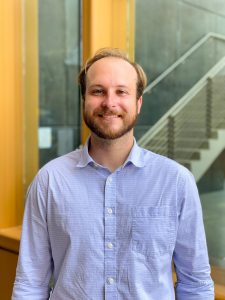 Foundry 4.0 Keynote Presented at AFS
Last week, Diran Apelian delivered the keynote presentation at AFS' Foundry Industry 4.0. His discussion was on the impact artificial intelligence is having on the industry. If you'd like to learn more, you will a link to the presentation on the top of our home page.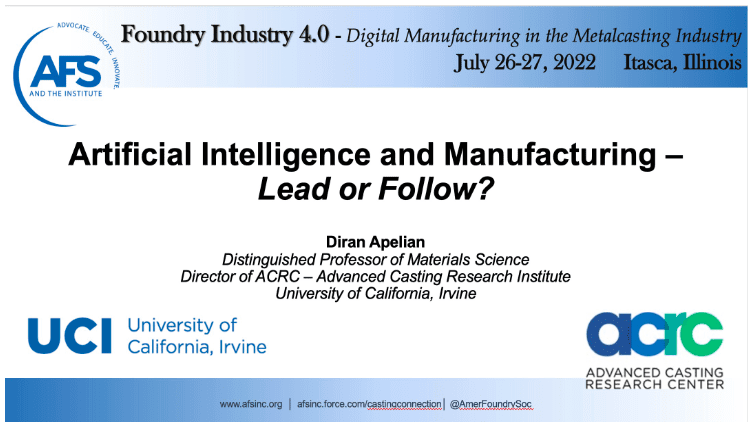 ---
Sean

Roorda

Dies Following Battle with Cancer
Sean

Roorda

, 38, of New Hampton, Iowa, passed away Tuesday, July 5, 2022, following a brief battle with cancer.  

Sean

attended the University of Northern Iowa where he received a bachelor's degree from the Metal Casting Center. He went on to earn a master's degree from Worcester Polytechnic Institute in Massachusetts.

Sean

was a process engineer at ATEK Metal Technologies where he led many projects and programs developing new parts and processes to produce aluminum cast products for several major OEM customers. He had an intense understanding and insight into solidification modeling, helping to drive continued improvements in the foundry operations. He also played a key role in helping design tooling and identify root cause and corrective actions for casting defects.

Sean

was an active member of the American Foundry Society as well as the Advance Casting Research Center, where he participated in several advanced research projects, the results of which were shared with the broader scientific community.
Diran Apelian: "

Sean

Roorda

was a remarkable young man. His life on this earth was not long lived, but the impact he made on all of us will be long lived. A remarkable young man in that he said what he thought, and did what he said, and did it with pride and with full commitment. His work product was always an exemplar to the rest of us. A dedicated man, a serious man, and a deep soul. He was quiet in his ways but spoke volumes by his actions. We are devastated by his loss, but he will always be with us .. always. In solace to all of us and particularly his family, the poem below may be of value to recite."
"PEACE" by Amado Nervo
Very near my sunset, I bless you, Life
because you never gave me neither unfilled hope
nor unfair work, nor undeserved sorrow.
Because I see at the end of my rough way
That I was the architect of my own destiny
and if I extracted the sweetness or the bitterness of things
it was because I put the sweetness or the bitterness in them
when I planted rose bushes I always harvested roses
Certainly, winter is going to follow my youth
But you didn't tell me that May was eternal
I found without a doubt long my nights of pain
But you didn't promise me only good nights
And in exchange I had some peaceful ones
I loved, I was loved, the sun caressed my face
Life, you owe me nothing, Life, we are at peace!
Rod Riek: "I came to know

Sean

professionally over the last 10 years through his work, and through his graduate education at WPI in Massachusetts.

Sean

was very bright technically, and very conscientious in his work. But the bigger gift to me in knowing

Sean

was the personal friendship we developed over these years, despite being from different generations. We often talked of new ideas, and work yet to be done. Memories of those conversations are now a comfort in this sad time."
---
ACRC Spring Meeting at UCI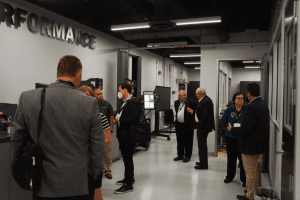 After 2 1/2 years of zoom meetings, we were finally able to have our June meeting in person at UCI's campus in Irvine, CA. Being together was magical. It was great to connect. Over 65 people attended. Research teams presented their work followed by discussions with the focus groups of each project. 
The new ACRC facilities, the foundry, the metal processing laboratory, the Buehler Center for metallography, the Olympus (Evident Scientific) Center for microscopy, the VJT NDE lab (CT scan), and the Arcast vacuum melting facility were showcased during tours of the new labs.
Leslie Garcia and Maisie Ferrer from Cal Poly Pomona, recipients of the Diran Apelian Educational Experience Endowment Fund, attended and participated in the discussions. We were glad to have them.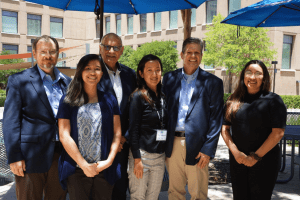 From Left: Prof. Victor Okhuysen of Cal Poly, Maisie Ferrer, Diran Apelian, Dika Handayani, Brian Lewis, and Leslie Garcia.
And Prof. Alan Luo of OSU received the M. C. Flemings Award for scientific contributions to solidification processing. Congratulations!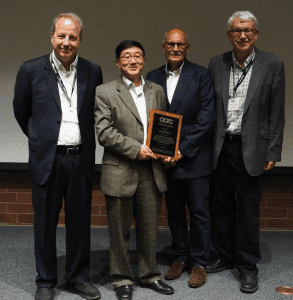 From left: Randy Beals, Alan Luo, Diran Apelian and Dave Weiss.
Strategic Partnership with Verder Scientific

We are pleased to announce that Verder Scientific has established a Center of Excellence at ACRC. This strategic relationship is providing cutting edge technologies and equipment to UCI researchers. Verder Center of Excellence at UCI includes two Eltra chemical analyzers, one for C and S, and the other for O, N and H; a Microtrac for powder particle characterization; Carbolite Gero three zone tube furnace, Retsch powder sieve shaker and sample riffler, and more.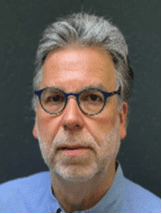 Georg Shick, President of Verder Scientific Inc.'s North American operations states: "We look forward to this strategic partnership with UCI's ACRC, enabling collaboration in research and publications, as well as providing firsthand customer interaction at this great Demonstration and Knowledge Center".
---
Looking forward to seeing you in June!

It's official! Our June meeting will be in person and we can't wait to see all of you. The dates are Thursday, June 2nd and Friday, June 3rd. A full meeting agenda will follow soon, along with options for hotel accommodations.
Some of you were able to tour our new lab earlier this month. We look forward to showing it to the rest of you in June.
Meet ACRC Researcher – Shrivatsav Shanker
Shrivatsav (Shri) is a Doctoral Candidate in the Department of Materials Science and Engineering at UCI. As part of the ACRC team, he is developing Al alloys directly from scrap streams, and focusing on recovery and reuse of Al. He received his M.S in June 2021 in Material Science and Engineering from UCI.
Shri focuses his studies on sustainability and how to transition towards a circular economy. He will present his work on Green Alloy next week in Colorado at Aluminum Association Spring Meeting 2022.

ACRC Research to be Presented at AFS
In the coming months, ACRC faculty, members and researchers have been invited to present their work at AFS Congress in April, the Aluminum Specialty Conference in June, and 2022 Foundry Industry 4.0 Conference in July. Below are the presentation titles.

AFS CONGRESS
Al-Ce-Ni Hypoeutectic Non-Heat Treat Casting Alloys – Benjamin E. MacDonald, Carl Söderhjelm, David Weiss, Diran Apelian
ALUMINUM SPECIALTY CONFERENCE
Conformal Cooling of Permanent Molds: Opportunities and Challenges – Carl Söderhjelm, Diran Apelian
Aluminum Industry Megatrends – Diran Apelian
Thermal Management During Solidification – Diran Apelian, Sean Roorda, Carl Söderhjelm, Cheolmin Ahn
2022 FOUNDRY INDUSTRY 4.0 CONFERENCE
Artificial Intelligence and Manufacturing – Lead or Follow? – Diran Apelian
---
ACRC Website Updated



The ACRC foundry and the metal processing laboratories have been launched. You can see details on the ACRC website that has recently been updated.
In addition, a new feature for our members is a compendium of ACRC publications (pdf of the manuscripts) which can be downloaded from the website. The publications can be found in the member's site. Click on Publications and it will take you to a complete list 2021-2012; all hyperlinked. Over the next few weeks, publications spanning from 2012 to 1982 will be uploaded. The password for the members site will be changed next week. ACRC members will receive further information.
Article Written by Diran Apelian and Adam Kopper Makes Cover of Trade Publication
ACRC's recent article on the "Transformation of Metal-Processing Industries with the Advent of Artificial Intelligence" makes the front cover of Industrial Heating.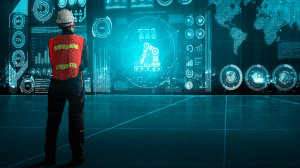 The article focuses on the nexus of data science in the metal processing and manufacturing industries, which are going through a major transformation pivoted by the amount of data being generated, captured, stored, mined, utilized and transformed to knowledge; and more importantly, process controls that supersede human capabilities. Read the full article here.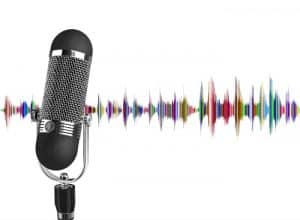 ACRC Has it's First Podcast
The artificial intelligence research featured on the front cover of Industrial Heating led to a request for ACRC member, Adam Kopper of Mercury Marine, to record a podcast, which provides more detail on the research project. Click here to listen to it. Adam did a great job!
---
ATEK Announces New President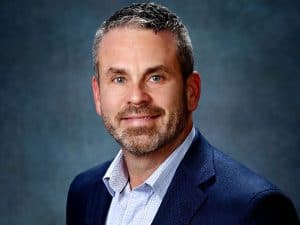 We wanted to share that Scott Blasius is the new president of ATEK. Scott joined ATEK Metal Technologies in New Hampton, Iowa in 2021, and is responsible for leading the company's performance and growth. Prior to joining ATEK, Scott spent 27 years holding leadership positions in automotive, metal forming, manufacturing operations across the U.S.  Scott has a passion for people development and believes, "Our people are the key to our success in serving our customers with exceptional quality products, on time."  Throughout his career, Scott has focused on creating partnerships with suppliers and customers to provide solutions that create value across the supply chain. Scott served in the US Navy and takes an active role in returning service members to the civilian workforce. When he's not engaged in these activities, chances are you'll find Scott enjoying time with his family.
Brian Began Joins AFS as VP, Steve Robinson Transitions
 
We want to recognize the promotion and transition of our members at AFS Technical Services.
Brian Began has been appointed Vice President, Metalcasting Technical Services and will be our primary ACRC contact. According to Doug Kurkul, CEO of AFS, "Brian's exceptional technical background, strong administrative skills, and deep familiarity with AFS will allow him to hit the ground running in serving AFS members and advancing the technical success of the metalcasting industry." To learn more about Brian and his promotion, please see the statement recently published by AFS.
We also want to share that Steve Robison, our primary ACRC contact for many years, will be retiring, but will stay on part-time with AFS through June 2022. We want to recognize his many achievements with another quote from Doug. "Steve Robison has enjoyed a tremendous career of nearly 50 years in the metalcasting industry, working in foundry production, supplier sales and service, as well as the past 26 years at the American Foundry Society. Most recently, Steve has served as Chief Technical Services Officer. AFS and its members owe Steve a debt of gratitude for his dedicated service and commitment to excellence. We are delighted that Steve will be staying on with AFS part-time for a number of months as he transitions into retirement."
ACRC's Groundbreaking Technologies in the News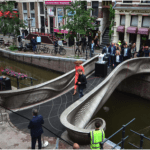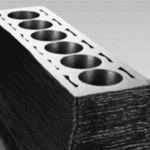 What do this bridge and cylinder block have in common? The cylinder block was made via Wire Arc Additive Manufacturing (WAAM) and the bridge was made by MX3D, all via WAAM. Learn more about these technologies that are being worked on and developed in ACRC's lab by our talented and committed researchers. Both of these projects were recently featured in Industrial Heating. If you'd like to see the full article, click here.
December Meeting & Lab Visit Reminders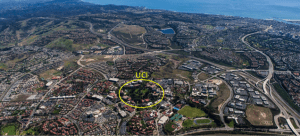 The ACRC meeting will be held virtually on December 9th and 10th. With so many uncertainties, we are playing it safe. We hope that it will be the last time we will do so as we dearly miss the personal interactions. Because some members have decided to attend the meeting in person, the Focus Group (FG) discussions will be held in a hybrid format. Those that are on campus will meet with the research team during the FG discussions, and others will be on zoom. We will use owl technology, so that we will be connecting effectively with each other. 

We look forward to showcasing our new, and nearly completed ACRC facilities in March. Since the TMS annual meeting will be held February 28-March 3, 2022, in Anaheim CA, which is a 20-minute drive from our campus, we will have an open house on the afternoon of March 3rd (Thursday), with a reception and dinner following the event. More details to come.
---
SPEE3D and WBTL Join ACRC
By Victoria Birk Hill, October 5, 2021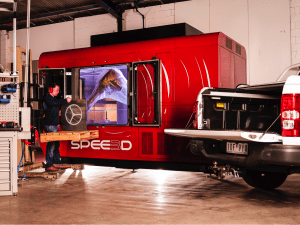 We welcome Steven Camilleri (CTO & Co-Founder) and Bruce Colter (Vice President & GM) of SPEE3D, a worldwide leader in Metal 3D printing, using their patented Cold Spray Additive Manufacturing (or CSAM) technology. SPEE3D makes the fastest Metal 3D Printers in the world to print parts, coat parts and soon to repair parts. Our CSAM technology is being used by Aerospace & Defense, Oil & Gas, Energy, Automotive, Healthcare, Consumer Packaged Goods, and in many Casting applications within these industries. SPEE3D is headquartered in Melbourne Australia with a North American subsidiary in Benton Harbor, Michigan.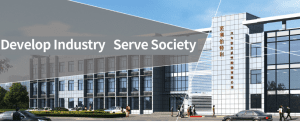 We also welcome WBTL, a national high-tech enterprise specializing in R&D, manufacturing and sales for products of automotive safety systems and advanced driver assistance systems. WBTL is now supplying 52 customers including GM, SGM, Ford, Volvo, PSA, Mahindra, Chery, Changan, BAIC, Geely, SAIC, GAC, GWM, etc.. worldwide.  Bethel Automotive Safety Systems Co., Ltd. (WBTL) is investing $50 MUSD in a new plant in Mexico; in Alianza Industrial Park in the Saltillo area of Coahuila State. In the first phase, WBTL will build over 20,000 SQM facility for Aluminum casting and machining to cover automotive chassis components such as knuckles and control arms. Foundation brakes and brake controls will be introduced in the future as needed. This facility will be commissioned in Q3 2022.  We welcome Dr. Yongbin Yuan, Founder and CEO of WBTL. Learn more here.
Exceptional Talent
As Klaus Schwab, founder of the World Economic Forum said: "The 21st century is not about socialism nor capitalism, but about talentism".  We are happy to report that Brandon Fields, Cheolmin Ahn, Taiki Shirai and Shri Shankar have joined the ACRC team and are conducting their doctorate studies with us. Cheolmin is working on the newly launched thermal management project (Steve Robison- Focus Group Chair), and Shri is working on the Green Alloy project (Stuart Wiesner and Martijn Vos- Co-Chairs). Brandon and Taiki are both working on AM projects; Brandon on Al alloys, and Taiki on the solidification during WAAM processing. Our new cadre of talent will be introduced during our December consortium meetings. Meet more or our research staff.
December Meeting Update
The Board has decided that the ACRC consortium meeting will be held virtually on December 9th and 10th. With so many uncertainties, we are playing it safe. We hope that it will be the last time we will do so as we dearly miss the personal interactions. Because some members have decided to attend the meeting in person, the Focus Group (FG) discussions will be held in a hybrid format. Those that are on campus will meet with the research team during the FG discussions, and others (virtual) will be on zoom. We will use owl technology, so that we will be connecting effectively with each other. 
We look forward to showcasing the new, and nearly completed ACRC facilities. One opportunity is in March 2022. The TMS annual meeting will be held Feb 28-March 3, 2022, in Anaheim CA, which is a 20-minute drive from our campus.  We will have an open house on the afternoon of March 3rd (Thursday), with a reception and dinner following the event. More details will be given in due time.
---
Meet Our Newest Members:  CPC Group and Persimmon
By Victoria Birk Hill, July 29, 2021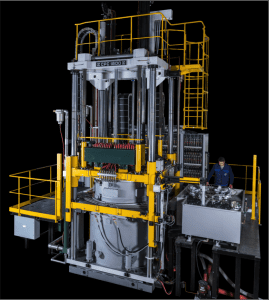 CPC Group:  We welcome our newest members Victor Khristov and Vincent Khristov of CPC Group, which designs and sells casting machinery and resources specifically tailored to the automotive chassis components market. Counter Pressure Casting (CPC) is an innovative process that combines economy with highly reliable mass production technology to manufacture superior quality aluminum parts. CPC uses two separate pressure chambers. The process begins by equally pressurizing both the furnace and the mold chambers. The pressure in the furnace is increased while the pressure in the mold chamber is released. (The pressure differential is usually between 300 to 1,000 mbar.) This allows the melt to rise in the filling tube(s) with constant counter pressure on the melt's surface. The filling process is non-turbulent and allows for better control and uniformity. The continuous counter pressure on the casting chamber also prevents the introduction of gases that normally occurs during filling in other processes.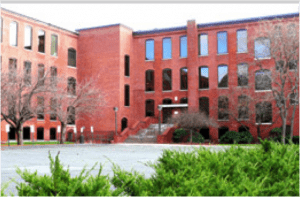 Persimmon Technologies:  We also welcome Martin Hosek and Jay Krishnasamy of Persimmon Technologies, a worldwide leader in robotics and electric motor technology. Persimmon provides vacuum robotics for the semiconductor, LED and flat panel display equipment markets worldwide. Persimmon has also developed a next generation electric motor technology using additive manufacturing techniques. Persimmon is wholly owned subsidiary of Sumitomo Heavy Industries, Ltd. (SHI), a $7 Billion intergraded conglomerate. Persimmon is headquartered just outside of Boston in Wakefield, Massachusetts.
---
Mobile Foundry Concept Explored at ACRC

By Victoria Birk Hill, June 9, 2021
The army-directed research that ACRC is working on in collaboration with other research centers is featured in the June issue of Modern Casting. The research is exploring the viability of a mobile foundry, so that urgently needed replacement parts can be cast quickly in the field. Read more.
---
Prof. Apelian Receives Drexel Alumni Award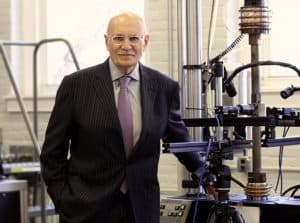 By Victoria Birk Hill, May 17, 2021
Congratulations, Diran for being recognized by the Drexel Alumni Board of Governors as a recipient of its 2021 Drexel Alumni Awards. Each year, the Drexel Alumni Awards are presented to members of the Drexel University community for their outstanding achievements in their professions and communities, and for their continued contributions and commitment to the University. 
Learn more: https://webcast.imsts.com/Drexel-Alumni-Awards-Player
---
Our Research in the News

By Victoria Birk Hill, May 17, 2021
The May issue of our quarterly column, Academic Pulse, features two of our digital-manufacturing projects. Our Rapid Creation of Tooling with Conformal Cooling project aims to develop design guidelines that can be utilized to build conformally cooled tooling with a longer lifetime and improved thermal-management properties, reducing cycle time and production costs. Our Data Science in Materials Manufacturing research leverages the massive collection of product data, transforming the data into information and the information into knowledge.
Read the Article. 
---
ACRC to Write Column in Industrial Heating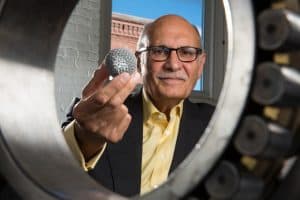 By Victoria Birk Hill, Feb. 23, 2021
Industrial Heating
has invited ACRC to write for its quarterly column – "Academic Pulse". The column is about sharing cutting-edge research that addresses today's business challenges.
Take a look at our first issue
, which outlines the great work that is being done by our center and its powerful collaboration with UCI.
---
Prof. Apelian Recipient of AFS Awards of Merit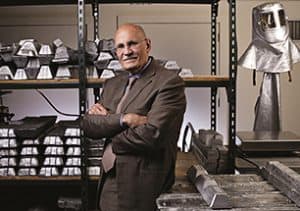 By Victoria Birk Hill, Feb. 16, 2021
Every year AFS presents Awards of Scientific Merit for "outstanding technical papers, meritorious technical contributions or services, and the development of a new process, production method, or engineering advancement having future possibilities." This year, we are excited to announce that our director, Diran Apelian, Distinguished Professor of Materials Science and Engineering at University of California, Irvine has received the award for "His gold-standard contributions to the foundry industry in molten metal processing and solidification, alloy development and fatigue behavior of cast materials." Learn more about this great honor here.
---
Prof. Apelian Joins Expert Panel on Future Job Growth

by Victoria Birk Hill, December 17, 2020
ACRC's founding director, Diran Apelian is part of an expert panel hosted by Zippia that weighs in on current job-market trends. Diran was asked about his opinion on where the job market for recent graduates is heading, as well as how young graduates entering the industry can be adequately prepared during this uncertain economic climate. To see his answers, please check out this article.
---
ACRC Relocates to UCI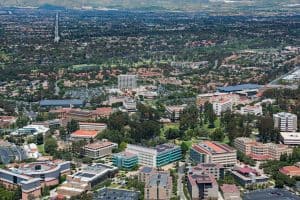 by Victoria Birk Hill, August 15, 2020
We are excited to announce that effective July 1, 2020, ACRC is now part of the University of California, Irvine. It's new home at UCI is the Institute for Design and Manufacturing Innovation in the Samueli School of Engineering, which will include research into additive manufacturing, artificial intelligence for manufacturing, big data and other industry 4.0 topics, all critical for advanced cast metal products. ACRC's board of directors voted unanimously to relocate, following its director, Diran Apelian's appointment as Distinguished Professor at UCI. The collaborative, under Apelian's direction, will continue its work bringing fundamental understanding to existing processes, develop new methods, and address management-technology interface issues with industrial partners. Learn more
---
NSF Awards $18 Million to UCI
by Victoria Birk Hill, August 26, 2020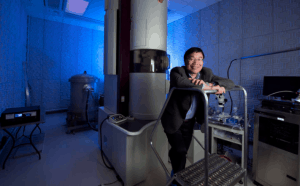 The National Science Foundation recently awarded $18 million to UCI in support of a new materials research science and engineering center. ACRC is now part of this group. UCI is one of three MRSECs newly funded by the NSF in 2020, joining 16 other existing centers at leading research institutions in the United States. The UCI MRSEC, which officially begins its six-year operation period on Sept. 1, will engage researchers in the discovery and development of materials with new capabilities – addressing grand challenges in advanced manufacturing, human health and national defense. Using sophisticated tools, such as those found in UCI's recently established transmission electron microscopy facility, scientists and engineers will probe and electronically control substances at the atomic level. Learn more. 
---
Conformal Cooling Research Aims to Reduce Die Cast Scrap
By Victoria Birk Hill November 12, 2019
ACRC in collaboration with Amercian Metalcasting Consortium, The North American Die Casting Association, Mercury Marine and Ryobi Die Casting are working on conforming cooling research that uses additive manufacturing and powdered steel to create die cast die inserts with unique conformal cooling systems to aid in solidification and reducing die cast scrap. The research, which read more
---
OnSpec for Measuring Melt Chemistry to Improve Metal Quality, Reduce Energy and Gaseous Emissions, and Greatly Increase Production Opportunity
Altek Press Release, November 1, 2019
Companies that process scrap aluminum require strict knowledge of the melt's chemistry to assure the correct mechanical properties are achieved in the final product. Great care is taken in periodically measuring the chemistry, while the scrap is being melted, by taking molten samples, freezing, machining, and measuring them in a spark spectrometer. read more
---
Inaugural World Forum for Materials Science and Engineering
By Victoria Birk Hill October 17, 2019
We are excited to announce that the first ever world forum on Materials Science and Engineering (MSE) met last week in Wuhan, China to focus on sustainable development. There is no question that the field of MSE is going through unprecedented changes. With the advent of nine enabling technologies and Industry 4.0, we are facing read more
---
ACRC is FEF Certified
By Victoria Birk Hill June 26, 2019
The Advanced Casting Research Center and WPI worked together to officially become part of the FEF network of schools, dedicated to the next generation of talent for the metal casting industry. WPI earned high marks for its commitment to its lab and foundry activities, including a new furnace, molding equipment, new space and associated devices. Read more