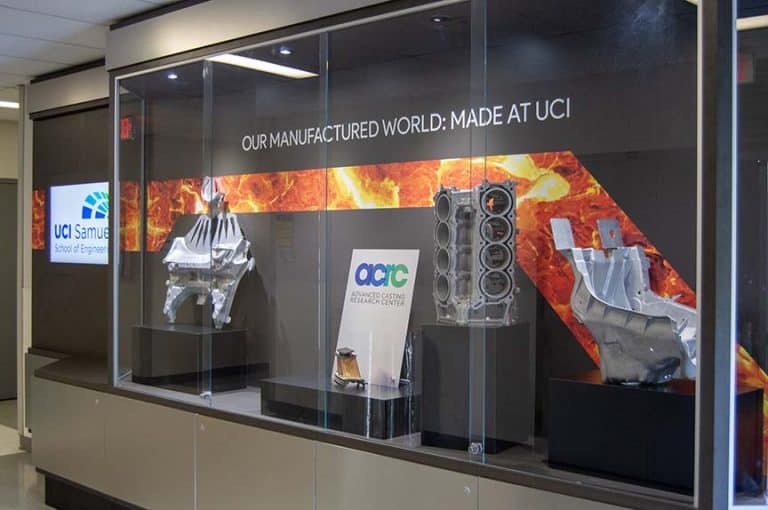 At ACRC, members gain access to cutting-edge research they can apply to today's business challenges.  Members are actively involved in the research selection process.  Our focus is on solidification processing, light metals, ferrous and non-ferrous alloys, semi-solid processing and digital manufacturing. The work is carried out using simulation and models coupled with experiments.
Research Focus Areas
Alloy development
High entropy Al alloys
Strengthening mechanisms in Al alloys without heat treatment
Machine Learning and Deep Learning in metal casting
Innovative thermal processing (cryogenic)
Novel solidification Processes
Friction stir processing, WAAM, He process, etc.
High integrity casting
Nanocomposites
Oxide control
Digital manufacturing
FEA constructs incorporating defects
Learn More about ACRC's research projects.
Research Protocol
Research projects are member driven.  Members submit and vote on proposed projects
Oversight by an industry steering committee and focus group on each project assures project relevance and support for the researchers
Three-Four projects are initiated each year
Members have royalty-free IP rights to pre-competitive research
Members have the option of supporting research projects outside the confines of the consortium
ACRC also carries out large-scale projects funded by the federal government and/or foundations.  These projects keep members informed about leading edge technologies.