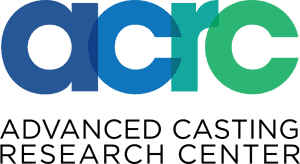 Mobile Foundry Concept Explored at ACRC

By Victoria Birk Hill, June 9, 2021
The army-directed research that ACRC is working on in collaboration with other research centers is featured in the June issue of Modern Casting. The research is exploring the viability of a mobile foundry, so that urgently needed replacement parts can be cast quickly in the field. Read more.
Prof. Apelian Receives Drexel Alumni Award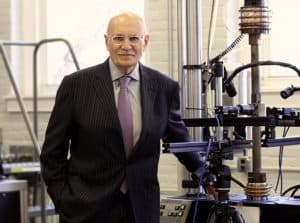 By Victoria Birk Hill, May 17, 2021
Congratulations, Diran for being recognized by the Drexel Alumni Board of Governors as a recipient of its 2021 Drexel Alumni Awards. Each year, the Drexel Alumni Awards are presented to members of the Drexel University community for their outstanding achievements in their professions and communities, and for their continued contributions and commitment to the University. 
Learn more: https://webcast.imsts.com/Drexel-Alumni-Awards-Player
Our Research in the News

By Victoria Birk Hill, May 17, 2021
The May issue of our quarterly column, Academic Pulse, features two of our digital-manufacturing projects. Our Rapid Creation of Tooling with Conformal Cooling project aims to develop design guidelines that can be utilized to build conformally cooled tooling with a longer lifetime and improved thermal-management properties, reducing cycle time and production costs. Our Data Science in Materials Manufacturing research leverages the massive collection of product data, transforming the data into information and the information into knowledge.
Read the Article. 
ACRC to Write Column in Industrial Heating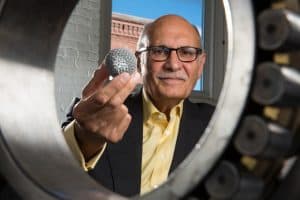 By Victoria Birk Hill, Feb. 23, 2021
Industrial Heating
has invited ACRC to write for its quarterly column – "Academic Pulse". The column is about sharing cutting-edge research that addresses today's business challenges.
Take a look at our first issue
, which outlines the great work that is being done by our center and its powerful collaboration with UCI. 
Prof. Apelian Recipient of AFS Awards of Merit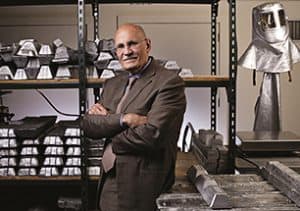 By Victoria Birk Hill, Feb. 16, 2021
Every year AFS presents Awards of Scientific Merit for "outstanding technical papers, meritorious technical contributions or services, and the development of a new process, production method, or engineering advancement having future possibilities." This year, we are excited to announce that our director, Diran Apelian, Distinguished Professor of Materials Science and Engineering at University of California, Irvine has received the award for "His gold-standard contributions to the foundry industry in molten metal processing and solidification, alloy development and fatigue behavior of cast materials." Learn more about this great honor here.
Prof. Apelian Joins Expert Panel on Future Job Growth

by Victoria Birk Hill, December 17, 2020
ACRC's founding director, Diran Apelian is part of an expert panel hosted by Zippia that weighs in on current job-market trends. Diran was asked about his opinion on where the job market for recent graduates is heading, as well as how young graduates entering the industry can be adequately prepared during this uncertain economic climate. To see his answers, please check out this article.
ACRC Relocates to UCI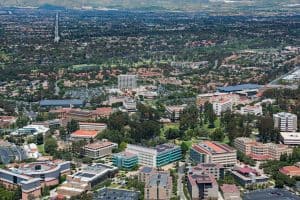 by Victoria Birk Hill, August 15, 2020
We are excited to announce that effective July 1, 2020, ACRC is now part of the University of California, Irvine. It's new home at UCI is the Institute for Design and Manufacturing Innovation in the Samueli School of Engineering, which will include research into additive manufacturing, artificial intelligence for manufacturing, big data and other industry 4.0 topics, all critical for advanced cast metal products. ACRC's board of directors voted unanimously to relocate, following its director, Diran Apelian's appointment as Distinguished Professor at UCI. The collaborative, under Apelian's direction, will continue its work bringing fundamental understanding to existing processes, develop new methods, and address management-technology interface issues with industrial partners. Learn more
NSF Awards $18 Million to UCI
by Victoria Birk Hill, August 26, 2020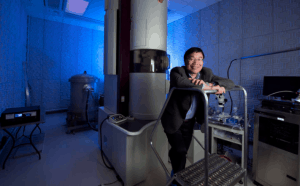 The National Science Foundation recently awarded $18 million to UCI in support of a new materials research science and engineering center. ACRC is now part of this group. UCI is one of three MRSECs newly funded by the NSF in 2020, joining 16 other existing centers at leading research institutions in the United States. The UCI MRSEC, which officially begins its six-year operation period on Sept. 1, will engage researchers in the discovery and development of materials with new capabilities – addressing grand challenges in advanced manufacturing, human health and national defense. Using sophisticated tools, such as those found in UCI's recently established transmission electron microscopy facility, scientists and engineers will probe and electronically control substances at the atomic level. Learn more. 
Conformal Cooling Research Aims to Reduce Die Cast Scrap
By Victoria Birk Hill November 12, 2019
ACRC in collaboration with Amercian Metalcasting Consortium, The North American Die Casting Association, Mercury Marine and Ryobi Die Casting are working on conforming cooling research that uses additive manufacturing and powdered steel to create die cast die inserts with unique conformal cooling systems to aid in solidification and reducing die cast scrap. The research, which read more
OnSpec for Measuring Melt Chemistry to Improve Metal Quality, Reduce Energy and Gaseous Emissions, and Greatly Increase Production Opportunity
Altek Press Release, November 1, 2019
Companies that process scrap aluminum require strict knowledge of the melt's chemistry to assure the correct mechanical properties are achieved in the final product. Great care is taken in periodically measuring the chemistry, while the scrap is being melted, by taking molten samples, freezing, machining, and measuring them in a spark spectrometer. read more
Inaugural World Forum for Materials Science and Engineering
By Victoria Birk Hill October 17, 2019
We are excited to announce that the first ever world forum on Materials Science and Engineering (MSE) met last week in Wuhan, China to focus on sustainable development. There is no question that the field of MSE is going through unprecedented changes. With the advent of nine enabling technologies and Industry 4.0, we are facing read more
ACRC is FEF Certified
By Victoria Birk Hill June 26, 2019
The Advanced Casting Research Center and WPI worked together to officially become part of the FEF network of schools, dedicated to the next generation of talent for the metal casting industry. WPI earned high marks for its commitment to its lab and foundry activities, including a new furnace, molding equipment, new space and associated devices. Read more
AF